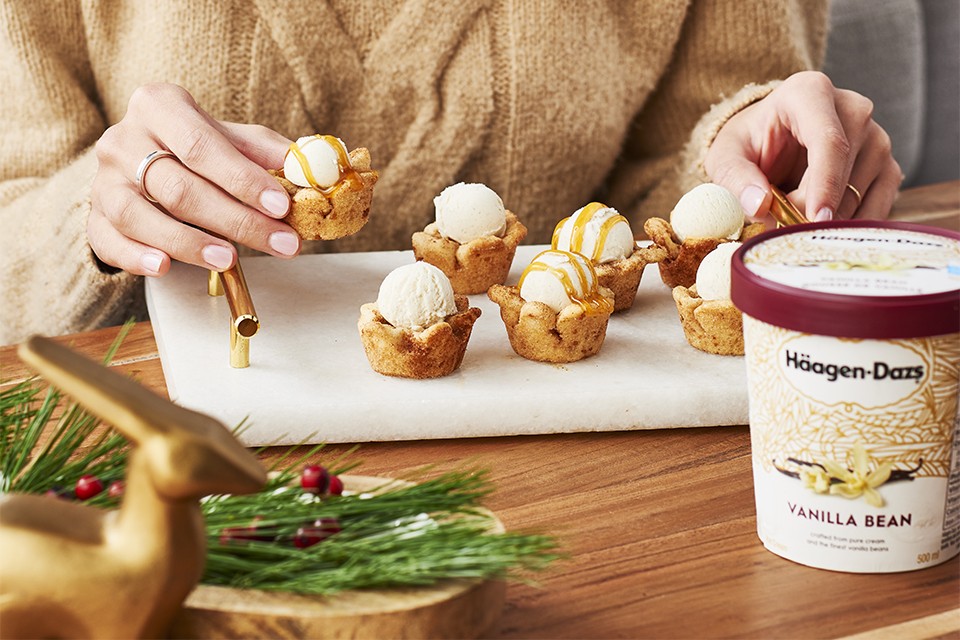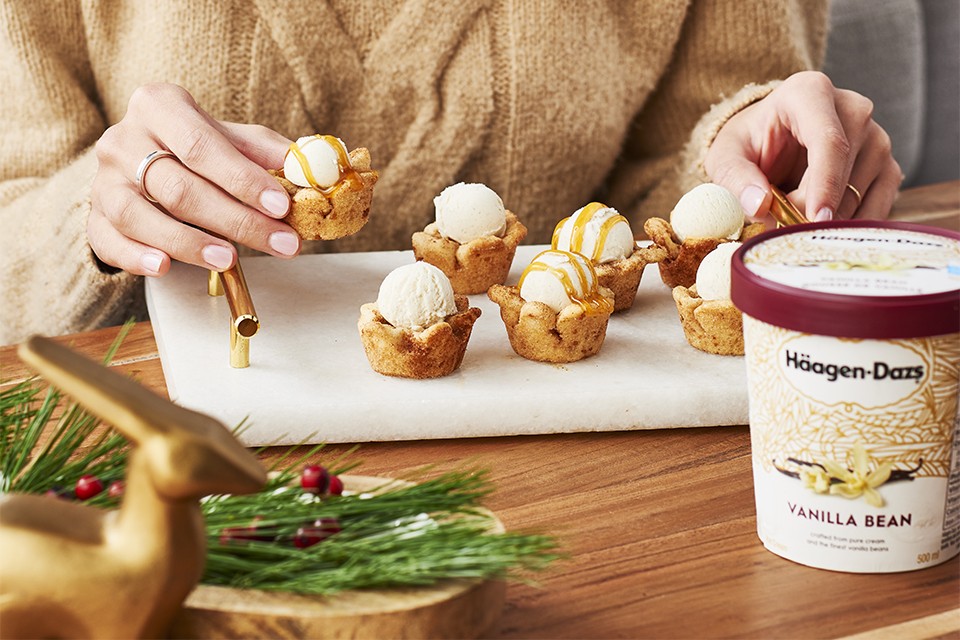 What you need
For Snickerdoodle Cups
1/2 cup
Unsalted Butter, at room temperature
For Cinnamon-Sugar Mixture
2 tbsp
Ground apple rings (optional)
For Garnish
As desired
Caramel Sauce for drizzle
How to prepare
Instructions
Preheat the oven to 350F.
In a large bowl, cream together butter and sugar until smooth. Beat in the egg, then stir in the vanilla. Sift in flour, cream of tartar, baking soda and salt until just blended. Form dough into a flat disc. If it is too soft to work with, cover with plastic wrap and chill in the refrigerator for 20 minutes up to one hour until firm.
In a small plate, stir together sugar, cinnamon and ground apple rings if using.
Roll dough out between two sheets of parchment paper to approximately a 1/4" thick. Cut out 2.7" circles. You should get 16 to 18 circles. Drop each circle in the sugar and cinnamon mixture, ensure the surface is coated well. Place in a greased mini muffin tin. Repeat for each circle. Bake for 9 minutes. Cool for a couple of minutes on the cookie sheet before transferring to wire racks to cool completely.
Once cooled, use a melon baller to scoop a portion of HÄAGEN-DAZS® Vanilla Bean Ice Cream, drizzle with caramel sauce and serve.
Tips
Snickerdoodle Cookies
You can use the off cuts of the dough to make extra cookies