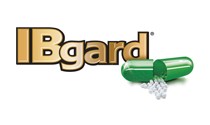 IBGard® helps relieve irritable bowel syndrome (IBS) symptoms
IBGard® helps relieve irritable bowel syndrome (IBS) symptoms
Our Products
IBGard® starts working in 24 hours!*
FAQ
The Frequently Asked Questions (FAQs) below answer some of the most commonly asked questions. Please check this section if you have questions, and click the links below to learn more about IBGard®. This product may not be right for you. Always read and follow the label. Speak to your healthcare provider.
IBS is a frustrating, under diagnosed and undertreated condition that irritates the bowel and can disrupt the digestion of food and absorption of nutrients. It affects an estimated 18% of the Canadian population1. People who have IBS often experience distressful digestive symptoms, some of which can be severe or unbearable. Abdominal pain, bloating and altered bowel habits are examples of these symptoms. 1 Lovell RM et al Clin Gastroenterol Hepatol. 2012: 10(7) 712-21.e4. There are three major forms of IBS: IBS-M (mixed diarrhea and constipation), IBS-D (diarrhea predominant), and IBS-C (constipation predominant). The incidence of the mixed diarrhea and constipation IBS-M Form of IBS is the most common. It is estimated that 90 percent of the IBS patient population is comprised of IBS-M and IBS-D sub types.12 2 Drossman et al. J. Clin. Gastroenterol. 2009: 43(6) 541-550.
Besides IBS impacting the absorption and digestion of food nutrients, the hallmark symptoms of IBS are:
• Abdominal pain or discomfort
• Abdominal bloating or distension
• Recurring diarrhea, or constipation, or a combination of both
• Urgency of bowel movement
• Passage of gas or whitish mucus in the stool
• The feeling that you have not finished a bowel movement
• Pain at bowel movement
Most doctors are not sure what causes IBS. The nerves and muscles in the bowel appear to be extra sensitive in people with IBS. Some people experience symptoms after eating. People, who suspect they have IBS, should talk to their healthcare practitioner.
People who have IBS often suffer from diarrhea, constipation, or both. These conditions reflect the movement of food through the GI tract that is either too fast or too slow. This irregular movement and other disruptions in the gut can cause poor digestion, malabsorption of nutrients and loss of electrolytes. IBS is associated with the growth of bad bacteria and excess mucus in the gut, which can also disrupt the absorption of essential nutrients. Finally, IBS is also associated with sensitivity to certain sugars. Therefore, healthcare professionals often recommend restricting sugars such as fructose or lactose, and may suggest gradually increasing fibre in the diet, starting with 2-3 grams per day. Peppermint oil has been shown to help normalize intestinal transit times and thus help normalize the digestion and absorption of nutrients.3 3 Goerg et al, Aliment Pharmacol Ther 2003; 17: (445-451).
IBgard® is a non-prescription, natural health product containing L-menthol, the principal component in peppermint oil that has been specially formulated to provide clinically demonstrated relief from the following symptoms associated with Irritable Bowel Syndrome (IBS);
• Abdominal pain and discomfort
• Abdominal bloating and distension
• Urgency of bowel movement
IBgard® capsules contain individually triple-coated sustained release microspheres of Ultramen®, an ultra-purified peppermint oil. In multiple clinical studies, peppermint oil has been shown to help relieve symptoms for people with IBS.
IBGard® harnesses the powerful properties of I-Menthol, the principal component of peppermint oil, and delivers it quickly and reliably to the small intestine where it is needed most, via a patented technology called SST® (Site Specific Targeting) technology. IBGard® is specially formulated for the relief of IBS symptoms. Also, it is the first product using SST® (Site Specific Targeting) technology to deliver individually, triple-coated, sustained release microspheres of an ultra-purified peppermint oil quickly and reliably to the small intestine, which is considered to be the primary site of disturbance in IBS.
IBGard® is not a drug, but a natural health product. It has been reviewed for efficacy and safety, and issued a product license to allow for its sale in Canada. While IBGard® does not require a prescription, consulting a healthcare practitioner prior to use is required if you are pregnant or breastfeeding, have anemia, gallstones, hiatus hernia or gastroesophageal reflux.
IBGard® helps improve and relieve the syndrome of IBS symptoms and their intensity within 24 hours, including abdominal pain, bloating, and urgency of bowel movement.
Consumers might experience a mild tingling sensation in the gut within 30 minutes to an hour of taking IBGard®. This mild tingling sensation should subside in about an hour. IBGard® is designed to release the trapped gas in the gut, and as a result, patients may taste a peppermint oil flavour when they burp out the trapped gas. These are not unusual experiences and indicate that the product is working. Hypersensitivity (e.g allergy) has been known to occur, in which case, discontinue use. This product may not be right for you. Always read and follow the label.
IBGard® should be taken as directed on the label. The recommended adult dosage is 2 capsules, three times a day. IBGard® should be taken at least 30 to 90 minutes before each meal, with approximately 240mL water. Dosage should not exceed six capsules per day. IBGard® capsules should be swallowed whole- not chewed.
IBGard® is available in the digestive aisle of drug stores and pharmacies in Canada.
Please review the ingredients including non-medicinal listed on the side of the box. If the consumer lost the box, here are the ingredients: MEDICINAL INGREDIENT: Each capsule contains: Peppermint Oil (Mentha x piperita, Leaf) 100 μL (90 mg, standardized to 45 % l-Menthol). NON-MEDICINAL INGREDIENTS: Microcrystalline cellulose, Gelatin, Methacrylic acid copolymer, Hypromellose, Triethyl citrate, Polysorbate 80, Water, Glyceryl monostearate, FD&C Yellow No. 5 Aluminum Lake, FD&C Green No. 3.
IBGard® is not halal certified.
IBGard® is not Kosher certified.
Yes, it contains a special grade of processed gelatin, which is derived from bovine/beef animals.
IBgard should be stored at room temperature (15 to 25 Celsius)
IBGard® has a shelf-life of approximately 3 years. Please follow the expiration date on the package you purchase.
IBgard® is manufactured in the US .
IBgard® is not generally covered by health insurance.
IBgard® is designed for patients that have been diagnosed with IBS. Therefore, you should consult with your doctor about your IBS management program, which may include the use of IBgard®.