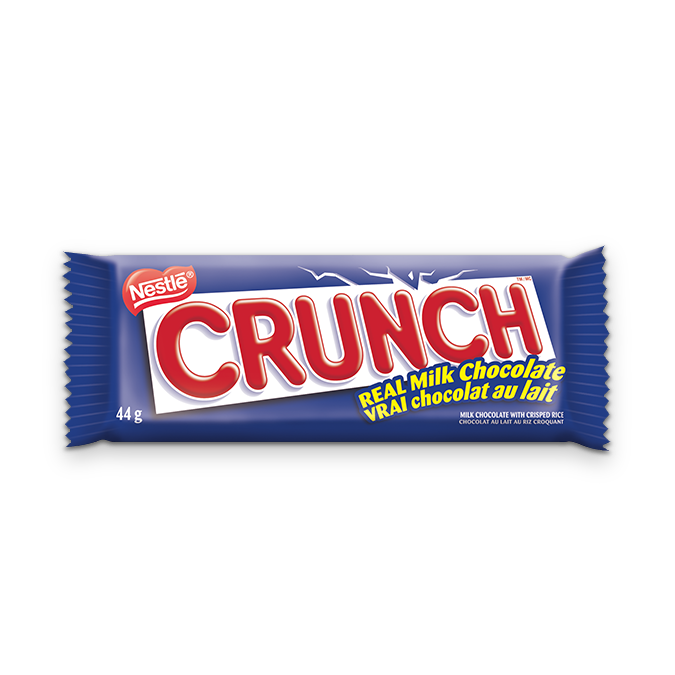 CRUNCH Bar
Nothing sounds like a CRUNCH! Bite into a tasty combination of crisped rice and milk chocolate and enjoy a deliciously loud treat experience.
Features and Benefits
Nutrition Information
Ingredients
CRUNCH Bar
Features and Benefits
Airy crispies and a rich chocolate taste!
Made with Nestlé Cocoa Plan cocoa
Description
Features and Benefits
CRUNCH Bar
Nutrition Information
In the event of any discrepancy between the information listed on this website and on each individual package, please refer to the information listed on package.
CRUNCH Bar
Ingredients
Milk chocolate (
,
,
,
,
,
,
) , rice crisps (
,
,
,
) .
,
.